Free-Standing Letterbox
A variety of Free Standing Letterboxes covering Australia's most popular designs. These letterboxes are all supplied with posts for inground fitting or are designed as pillars and therefor do not require posts and are mounted directly to the ground.
 

Many of these are uniquely Australian mailboxes have found there was around the world with the Milk Can mailbox being found in Switzerland, the Auspost Letterbox in the USA and even the Eurobox in Barbados. Come in varying styles, materials, colours and prices we will have a letterbox somewhere that suits your particular requirements. If you can't see it we may be able to get it, please enquire.
Source Your Free-Standing Letterbox from Our Store
Homeowners can often focus on the interior of their properties without much thought for the outside. Even though a letterbox serves the purpose of collecting your mail, it's also a contributor to your home's aesthetic value. You want to select a letterbox that won't deteriorate quickly under external weather conditions. To explore the various letterboxes you can install at your home, browse our online store. There's a style for all tastes, and you are sure to find a suitable mailbox for your property.
A Brief History of Residential Mailboxes
Even though it's a small component and may appear insignificant, mailboxes have a long, rich history. Before the advent of email, a heritage mailbox or letterbox played a big role in connecting people worldwide. However, it remains a preferred method of communication for many people and businesses.
The letterbox as we know it today goes as far back as the mid-19th century in the United Kingdom when their mail service, the Royal Mail, pleaded with citizens to install mailboxes on their properties to allow the courier service to deliver letters and packages directly to them. Before this, the public had to visit the local post office to collect their packages while dropping off outgoing mail at a wall-mounted mailbox. The installation of mailboxes meant mail processing could be faster.
The appearance of the mailbox in the UK happened during the 1850s, but it took another decade for mailboxes to cross over the Atlantic. By 1863, the US Post Office Department launched a mail service named Free City Delivery. This service allowed the public to receive mail at their private residences. As a result, more Americans decided to install a free-standing letterbox to receive their mail and to avoid making the trip to the post office.
Couriers would walk up to every house to deliver a package or letter for several decades to come, ensuring that they placed the item in the hands of the resident. Some reports back then suggested that this was an archaic method of delivering mail since there was a loss of productivity per courier. They'd have to sometimes wait for ten to 15 minutes for the homeowner to open the door, which affected their daily performance. As a result, in 1912, the post office made mailboxes mandatory for every citizen.
The mailbox as we know it today has gone through several changes through the years. In Australia, we see a greater variety in letterbox designs when compared to the traditional UK or US style boxes. New technology has given way to greater mailbox security. The free-standing parcel letterbox has seen a huge boost in popularity with the increase of online shopping.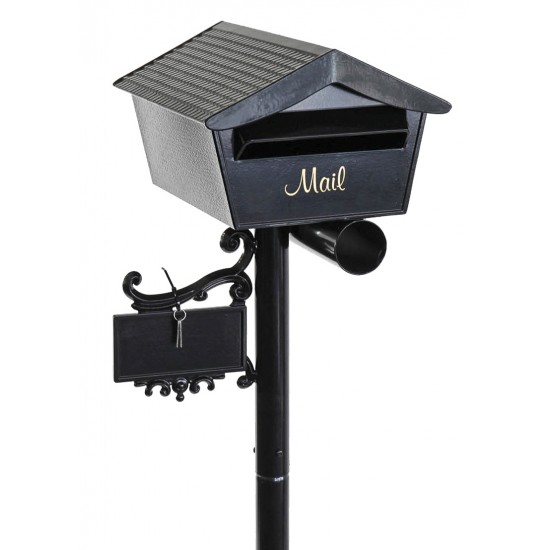 Tips Regarding a Contemporary Mailbox
When you purchase a contemporary letterbox, you hope it will be a once-off acquisition that requires little maintenance after installation. You don't want to constantly repair it because of poor quality or design. Doing your research is crucial to finding a high-quality mailbox. Bear in mind that it's one of the first accessories at your home that guests see, so it's worth taking your time with the process.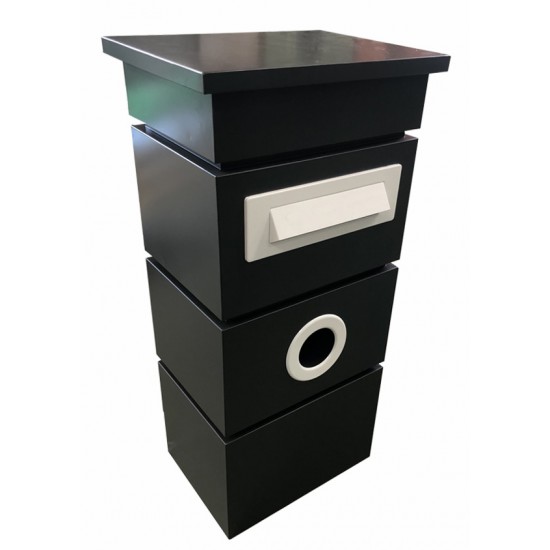 You must first identify which type of mailbox is best suited for installation at your property. Several types exist, such as a free-standing pillar letterbox, brick in mailbox, or on wall letterbox, to mention a few. Selecting one for your property may not be as easy as it may appear, especially if you have limited space available. View our letterbox options online or contact us if you require assistance.
Consider the features of the mailbox you prefer. Opt for a mailbox that can take the volume of mail that you receive, is secure and has a weather lip to prevent the ingress of rain. Furthermore, your box should display the number of your house to make it easier for delivery personnel to identify.
Acquiring a random mailbox without considering its appearance may not be the right move. With a variety of styles and designs available, you can take your time to find one that matches the appearance of your property. A stainless-steel mailbox, for example, is a great compliment to a modern home. Consider the colour, shape, material, and design.
Since you're making a long-term purchase, you should ensure that you buy your mailbox from a reputable supplier. At Letterboxes Direct, we pride ourselves on supplying quality letterboxes made for Australian homes and to withstand Australian conditions.
About Letterboxes Direct
As our name suggests, we manufacture and supply a wide range of letterboxes. Whatever style you're looking for, you'll find it at our online store. You can shop at our e-store wherever you are in Australia, and we'll deliver your mailbox to your preferred address. We have been producing high-quality mailboxes since 1985, and our various designs have earned us the reputation of being a leader in the industry.
Contact us for mailbox solutions for any situation.
Free Standing Mailboxes