Rustique Letterbox A4 Letterbox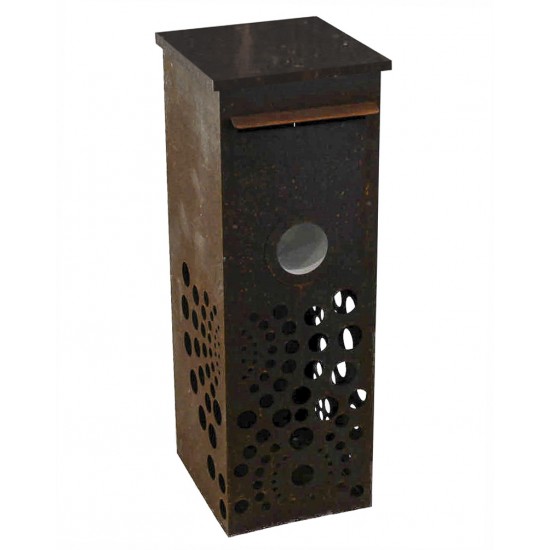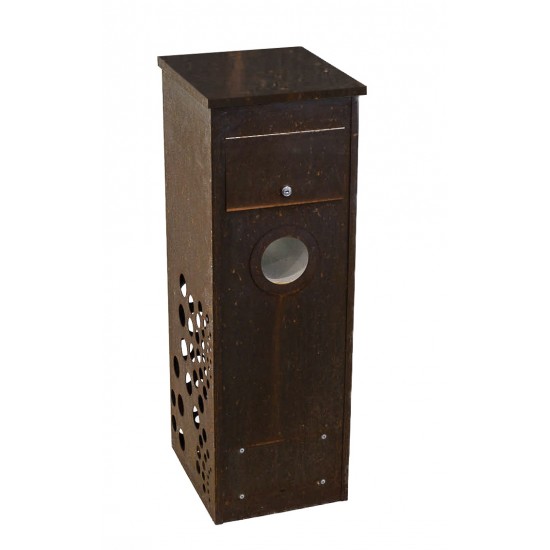 Oz Made -10 %


Rustique Letterbox A4 Letterbox
Australian made from 1.6mm thick Corten Steel. Designed to develop the patina's of rusting steel and as seen in many public artworks and features such as at Sydney Airport, the Melbourne Westgate Bridge and the Brisbane Gateway Bridge.The rusted surface seals itself and will not corrode through and within a short time will develop a uniform orange rust colour.
This mailbox is A4 sized and provides weather protection to the slot. The size is 315mm Wide x 365mm Deep and it stands 900mm High and comes with a Key Lock Rear Door as well as a lower Access Panel. This Access Panel is removed to faciltate installation (bolted to a concrete plinth) or has been used as access to install lighting. Unlike inferior imported "rust type" maiboxes the newspaper receptacle is lined with a 100 uPVC pipe. Note: Through the process of the patinas developing, you may need to wash you mailbox to rinse away some of the oxides.
Do you have this product?!
You can add your opinion as a review!
Write a review For Rustique Letterbox
Review Success Massage Title
We hope your experience was positive and we thank you for your review,
Reviews Over Rustique Letterbox
Average Rating:
Total Reviews (7)
click here write review to add review for this product.
TOP CUSTOMER REVIEWS
1
5/5
Rustique
Hi, guys. Very happy with price, quality and appearance of our artisanal Rustique letterbox, wish we'd found you earlier, its predecessor was an eyesore for years. Best wishes
Stephen 24/07/2020
2
5/5
Rustique
Just purchased a rustique letterbox, picked up today. We are so impressed, the workmanship is excellent.
Bronwyn 15/10/2020
3
5/5
Great letterbox and awesome service
Fiona and the team were awesome to deal with. I ordered this for delivery (Brisbane Metro) and it was here within 2 days of ordering. They even fitted the numbers and no junk mail sign at no extra cost. This is a really cool design :)
Ash 21/07/2021